Our Team
       We have a very committed and highly skilled team here at MbM Catering.
                           All members of our team have great experience and are always willing to go that extra mile to ensure
our customers are 100% satisfied.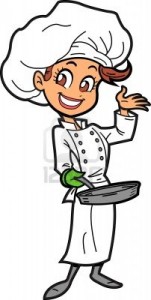 Mary has been working in catering for over 20 years … she doesn't look it …does she
Mary loves making desserts, her favourite being Chocolate Brownie Cheesecake
( you should try her apple tart, OMG divine… but don't tell her
we said that, otherwise she might stop making them for us)
She is really good at rustic dishes like beef bourguignonne, wholesome healthy dishes
She only uses local sourced produce, for its freshness. She only uses Irish beef and Chicken,
That's why her food tastes so good!