Lunch Menu for Corporate Catering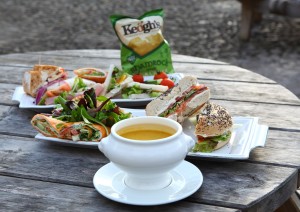 We cater to your needs….
we are flexible, and customize every order to suit your staffs requirements
Some of our clients let us decide the fillings and options so that the staff are surprised, and all our food is made fresh that morning
Please note that all prices do not include delivery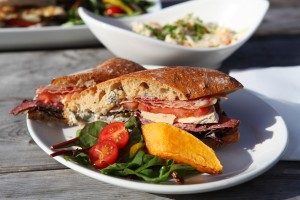 Sandwich Platter
Selection of nine Sandwiches
Including: Crisps and Garnish
Minimum order of  6
Price: €8.95 per person
Sandwich, Wrap & Baps Platter
Selection of Wraps, Sandwiches and Rolls.
Minimum order is 6
Price: €9.95 per person
Salad Boxes
Choose from the following list, our salad box is a substantial lunch well flavoured
We can adjust any salad box to suit your dietary requirements
Mini order of 10 is required
Some of our selection, please email us for a full list
Chicken Caesar Salad
Moroccan Chicken & Couscous Salad
Tandoori Chicken with Pumkin Seed & Hummus
Avocado & Beetroot Salad
Soup Extra
Why not add Soup to any of the above for €6.50 per person.
Choose from any of the below:
Vegetable, Minestroni or Mushroom
Hot Buffet
Available on Request.
Phone to hear options.